Hi, I'm Frank Konsella, and I'm the Crested Butte real estate agent above the rest. Real estate is a lot like climbing a mountain- you start with the research, then you take it one step at a time until you reach the summit. Reaching summits is what I do- both in real estate and in my spare time, as one of the few people to have skied all of Colorado's mountains over 14,000 feet.
Without experience, few people would attempt to climb a mountain without a guide. The same can be said of real estate- as your real estate agent I consider myself your guide through the process, helping you make smart and informed decisions throughout the transaction on the way to your goals.
Frank Konsella serves the areas of Crested Butte, Mount Crested Butte, Crested Butte South, Almont, and Gunnison- all unique areas with slightly different markets, an important consideration for both buyers and sellers. I specialize in all types of property including luxury homes, historic properties, townhomes, ranches, ski-in/ski-out properties, golf properties, condominiums, resort real estate, and vacant land.
---
Find or Sell Your Home in Crested Butte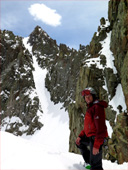 Like a good guide, I make it my priority to help my clients reach their goals in what can be a confusing and sometimes stressful process. With my college background in finance, fifteen years in the local building industry, and 20 years here in the valley, I'm truly the Crested Butte real estate agent above the rest. Contact me if you are interested in selling your property, buying property, or simply want to know more about the Crested Butte and Gunnison area. Sign up for my monthly newsletters, packed with Crested Butte real estate market analysis and information.
---
Recent Blog Posts
Home sales in the Crested Butte and Gunnison area were on par with previous years in November of 2016. November is often a slower month for real estate in this area, and 2016 was no exception, with sales roughly half that of the previous month. Overall, the median sales price of all types of properties in the area is up almost 7% year over year. If you aren't already receiving my monthly newsletters which include my market reports and community updates, please click the button below:

The following year over year graphs compare the previous 365 days with the same period one year ago (i.e. 11/30/2014 through 11/30/2015 versus the same period from 2015 to 2016). With such a small market (sample size) these numbers can jump around, so it's worth comparing these graphs over a period of time. My Gunnison and Crested Butte real estate market report archives can be found on this page. If you are looking for other statistics, such as inventory, or a more specific neighborhood analysis, please contact me.
Crested Butte South: With shrinking inventories (there are currently only 13 properties for sale), the CB South market has slowed down considerably. On the upside for sellers, sales prices are signifcantly up.
Mount Crested Butte (All Residential): 53% more properties sold over the past year in Mount Crested Butte.
Mount Crested Butte (Condos/Townhomes): The success of the new Timbers condo development shows how strong the interest for entry-level properties in this area is right now. It's also the reason median sales prices haven't made the same strong gains as elsewhere. READ MORE!
Summary
Article Name
December 2016 Crested Butte Market Report
Description
December 2016 Crested Butte home sales information: Graphs, statistics, sold data, and analysis of the Crested Butte and Gunnison markets.
Author
Crested Butte Real Estate Agent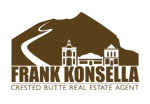 Sunlight Ridge is located on the hillside across the valley from Crested Butte Mountain Resort. The high location of the Sunlight Ridge Estates gives the neighborhood some of the best views of any Crested Butte subdivision.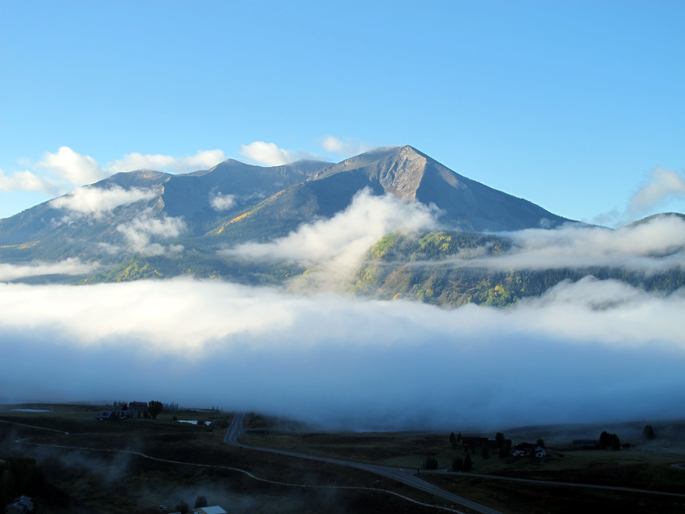 Depending on the location in the neighborhood, views include the ski area, Whetstone Mountain (pictured from Sunlight Ridge), Whiterock Mountain, and even the upper Slate River valley. Homesites in this subdivision face East or South more often than not, which means early morning light or even light all day- hence the name! Compared to homes in town, this means several hours of extra daylight during the winter months. Despite the ridgetop location, many of the parcels are surprisingly flat and therefore not difficult for builders. This is a smaller subdivision, with only 20 or so homesites. Additionally, the
Eagle's Nest
condos are part of the subdivision. Homes in this neighborhood are
high end luxury homes
, with designs that take advantage of the sweeping panoramic views that the area provides. Crested Butte Mountain Resort is a short drive, or you can catch the bus at Eagle's Nest during the ski season.
READ MORE!
Summary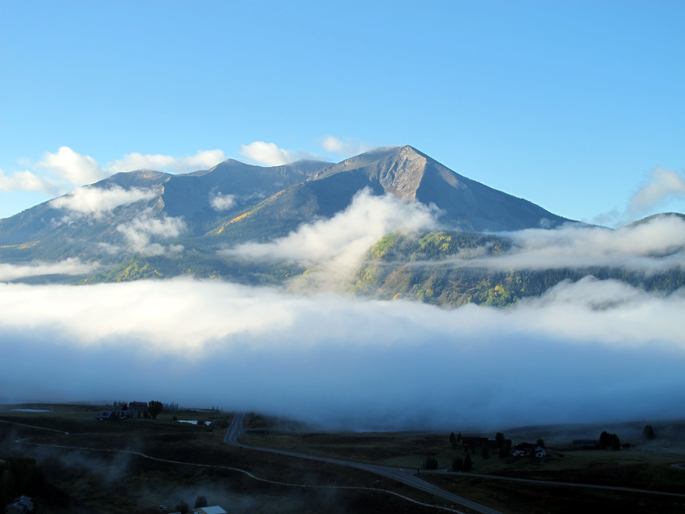 Article Name
Sunlight Ridge Crested Butte real estate
Description
Sunlight ridge real estate information including maps, descriptions, prices, and current properties for sale. Get detailed info on Crested Butte neighborhoods.
Author
Crested Butte Real Estate Agent


---
Newest Crested Butte Homes For Sale
Summary
Article Name
Crested Butte Real Estate Agent | Frank Konsella
Description
Your informational source for Crested Butte real estate. Property search, home valuation, market reports and a 20 year local to guide you through the process.
Author