Hi, I'm Frank Konsella, and I'm the Crested Butte real estate agent above the rest. Real estate is a lot like climbing a mountain- you start with the research, then you take it one step at a time until you reach the summit. Reaching summits is what I do- both in real estate and in my spare time, as one of the few people to have skied all of Colorado's mountains over 14,000 feet.
Without experience, few people would attempt to climb a mountain without a guide. The same can be said of real estate- as your real estate agent I consider myself your guide through the process, helping you make smart and informed decisions throughout the transaction on the way to your goals.
Frank Konsella serves the areas of Crested Butte, Mount Crested Butte, Crested Butte South, Almont, and Gunnison- all unique areas with slightly different markets, an important consideration for both buyers and sellers. I specialize in all types of property including luxury homes, historic properties, townhomes, ranches, ski-in/ski-out properties, golf properties, condominiums, resort real estate, and vacant land.
---
Find or Sell Your Home in Crested Butte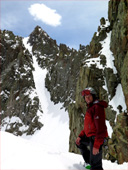 Like a good guide, I make it my priority to help my clients reach their goals in what can be a confusing and sometimes stressful process. With my college background in finance, fifteen years in the local building industry, and 20 years here in the valley, I'm truly the Crested Butte real estate agent above the rest. Contact me if you are interested in selling your property, buying property, or simply want to know more about the Crested Butte and Gunnison area. Sign up for my monthly newsletters, packed with Crested Butte real estate market analysis and information.
---
Recent Blog Posts
2016 closed with a rise in dollar volume of 18.9% over 2015. 279 properties changed hands in Crested Butte in 2016, versus 239 in 2015. The month of December closed out the year strongly, with 48 sales, more than we've seen in the past several years. If you aren't already receiving my monthly newsletters which include my market reports and community updates, please click the button below:

The following year over year graphs compare the previous 365 days with the same period one year ago (i.e. 12/31/2014 through 12/31/2015 versus the same period from 2015 to 2016). With such a small market (sample size) these numbers can jump around, so it's worth comparing these graphs over a period of time. My Gunnison and Crested Butte real estate market report archives can be found on this page. If you are looking for other statistics, such as inventory, or a more specific neighborhood analysis, please contact me.
Crested Butte South: Right now, it's a tough time to be a home buyer in CB South, but a great time to sell. There are only 9 properties listed, and 3 of those are under contract. Normally, there would be at least 20 or 25 properties for sale.
Mount Crested Butte (All Residential): 2016 was a great year for Mount Crested Butte real estate- with over 50% more sales versus 2015.
Mount Crested Butte (Condos/Townhomes): Condo sales in Mount Crested Butte were the primary reason that the local real estate market is up in 2016. READ MORE!
Summary
Article Name
January 2017 Crested Butte Market Report
Description
January 2017 Crested Butte home sales information: Graphs, statistics, sold data, and analysis of the Crested Butte and Gunnison markets. Year-end market review comparing year over year statistics.
Author
Crested Butte Real Estate Agent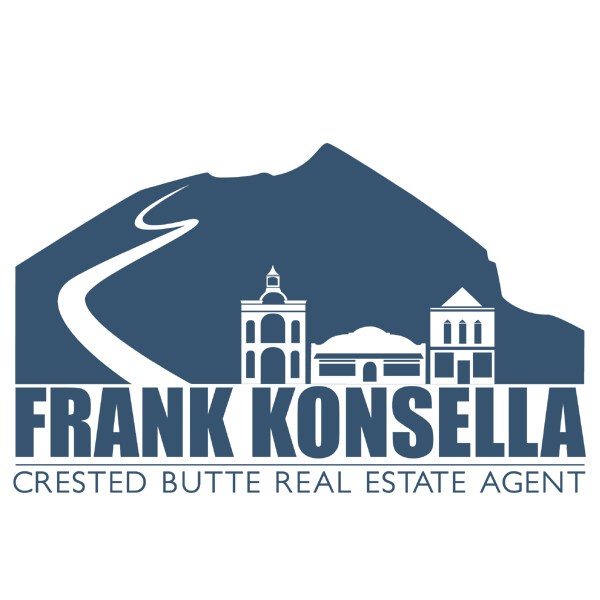 In the vast majority of real estate transactions, the buyer will get a home inspection prior to closing the property. Many other sections of the real estate contract may not apply in all circumstances- for instance the loan deadlines for a cash buyer. Prudent buyers, however, will nearly always pay for an inspection no matter what the financial aspects of the contract may be. In general, an inspection will cost between $400 and $500, though it can be more for a significantly larger home.
Crested Butte Home Inspections For Sellers
If you're selling your Crested Butte Home, you will want to consider what the results of an inspection will be before your home goes on the market. At a minimum, you will want to take care of any deferred maintenance items. That leaky faucet you've been ignoring- get it fixed! If your hot water heater dates back to the Reagan administration, give yourself a pat on the back since it's still running, but it's almost certainly something that will come u during the inspection, and you may want to replace it now. Keep in mind that when buyers see a lot of items on an inspection report, they can get cold feet and cancel the contract.
Other items which I commonly see on inspection reports include:
GFCI outlets: Outlets near water sources, such as bathrooms and kitchens, should have GFCI outlets. Typically, older homes may not have this upgrade even though it is standard today. Sellers may wish to install these prior to listing their home.
Bathroom Caulking: Take a look at your showers and bathtubs. If the caulking looks old, moldy, or is missing, it's a quick and cheap fix.
Smoke and Carbon Monoxide Detectors: If you took a smoke detector down when it woke you up in the middle of the night, and the only thing there now is wires sticking out of the ceiling, it's time to take care of it. Once again, if your smoke detectors are old, the inspector will take note of this as well.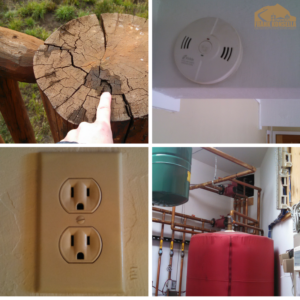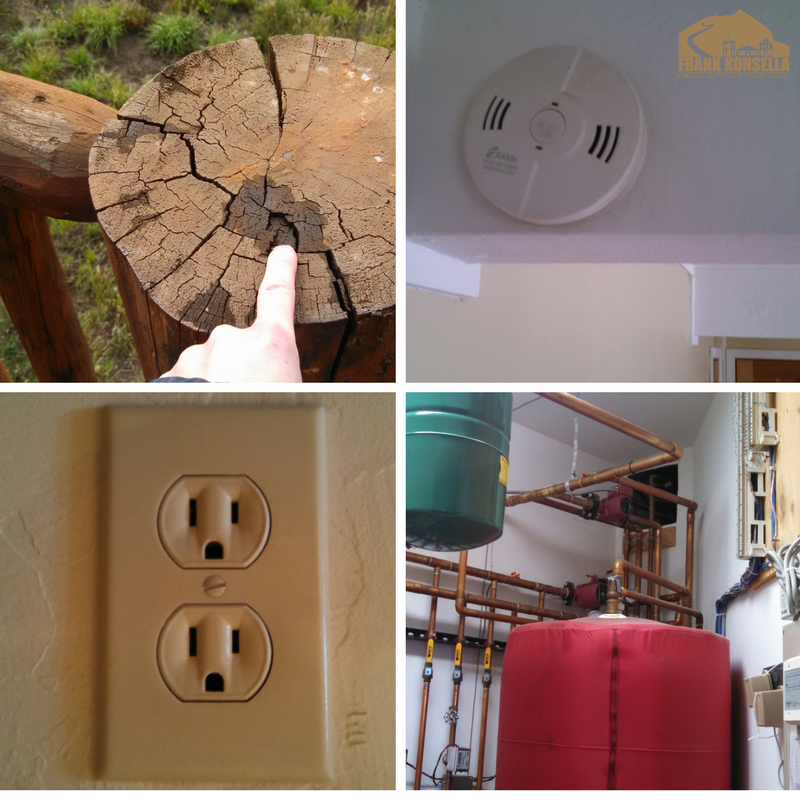 If you're thinking of selling your Crested Butte home, you may wish to have a professional inspector take a look at your property before you place your home for sale. A home that is kept in good shape, with no obvious problems, will sell for a higher price than one that has obvious problems. For that reason alone, it may be worth your time and effort to get an inspection before listing your property. Finally, while it's never nice to hear that there are foundation or roof problems, it's easier to deal with when you aren't under contract and have an upset buyer on the other end of things.
READ MORE!
Summary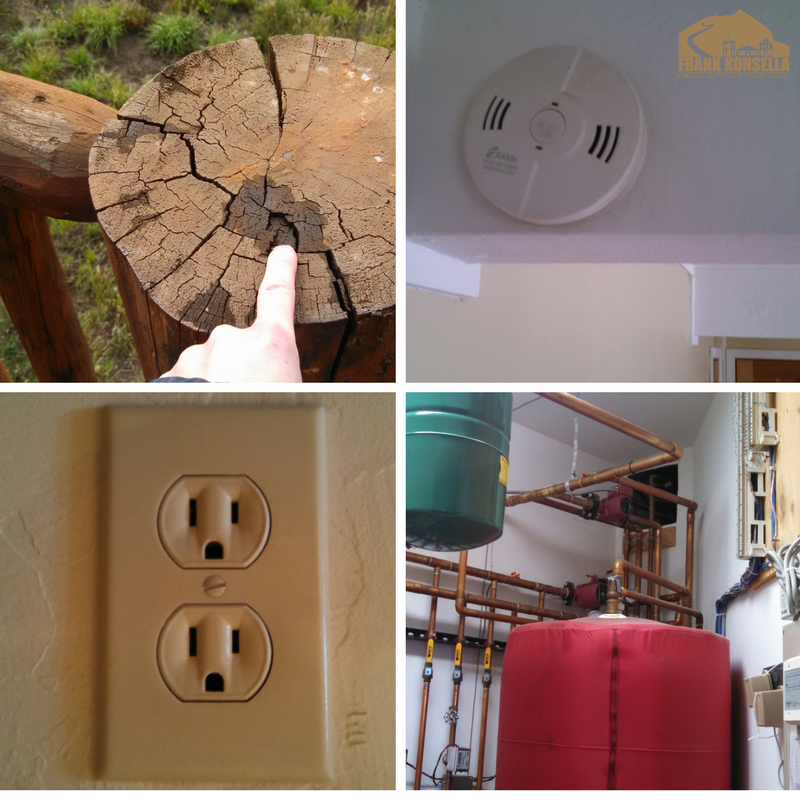 Article Name
What to Expect when You're Inspecting
Description
Whether you're buying or selling, getting a Crested Butte home inspection is probably on your list of things to do. Learn more about inspections today.
Author
Crested Butte Real Estate Agent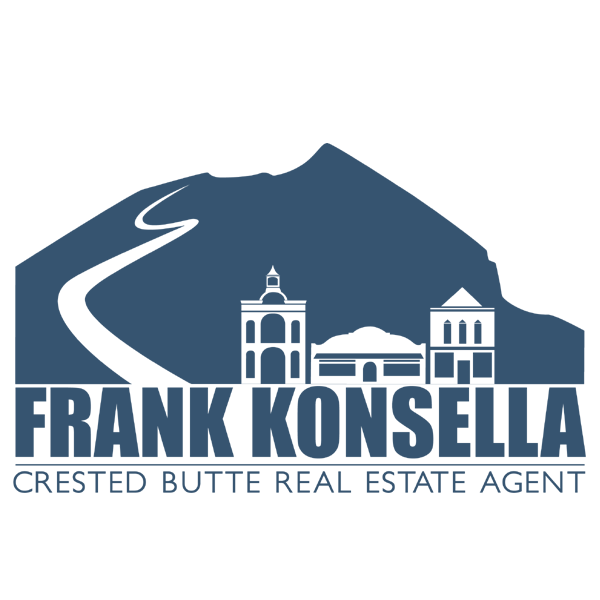 ---
Newest Crested Butte Homes For Sale
Summary
Article Name
Crested Butte Real Estate Agent | Frank Konsella
Description
Your informational source for Crested Butte real estate. Property search, home valuation, market reports and a 20 year local to guide you through the process.
Author